Pregnancy care, Hypnobirthing, Reflexology, Shiatsu, Qi Gong and Reiki in Norwich,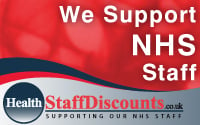 Welcome, If there is any information you cannot find please contact me by phone or email and I will be happy to help.
Welcome to Hypnobirthing Norwich and congratulations on your pregnancy.I hope that you are enjoying your pregnancy and looking forward to the birth of your baby.
I am pleased that you are looking at all the antenatal birth preparation possibilities open to you to achieve the calm, gentle type of birth that you want.
This website will help you to understand how HypnoBirthing and pregnancy reflexology can help you to achieve a calm birth. Positive, proactive childbirth preparation paves the way for a calm, relaxed and often more comfortable birth.
You will be able to read the birth stories of mums who found that HypnoBirthing classes helped them to achieve a positive birth.
It will also assist you in making the very important choice of a suitable, experienced HypnoBirthing practitioner to help you to learn the skills required for a calm, relaxed birth.I am a member of The
Hypnobirthing Association UK
. which is recognized by The Royal College of Midwives.
Hypnobirthing is a fabulous, empowering way of preparing for the birth of your baby. Hypnosis is an extremely powerful tool that can help during pregnancy and childbirth. It has been used in clinics in the United States for some time to aid conception by reducing anxiety, and some women who were experiencing morning sickness, heartburn, excess weight gain, headaches and leg cramps have found it helpful.
Using pregnancy reflexology can help you feel well and relaxed during your pregnancy and this relaxation helps your body to achieve a state of balance and maintain the feeling of wellbeing during your pregnancy. The deep relaxation which you will experience, is an ideal state for assisting your preparation for the birth of your baby which will be useful when you give birth.
It combines very well with hypnotherapy to help you to prepare for the birth of your baby.
Antenatal Classes in Norfolk

If you live in Norfolk within reach of Norwich, the next HypnoBirthing course in Norwich is 5th and 6th September at The Wellbeing Centre, (near Chapelfield) , cost £185 including book and CD
If you have any questions about how HypnoBirthing classes and pregnancy reflexology can help you please contact me on 07712661020 or via email on hypnotherapy-solutions@hotmail.com.It is always useful if you give me a contact phone number when you email so that I can contact you.
The following birth story is from a mum who chose HypnoBirthing as part of her antenatal preparation in Norwich, Norfolk.
D's birth story
I came for HypnoBirthing after having a birth experience which left me feeling that I would certainly not consider having anymore children.so my birthing experience second time around was just incredible to say the least. I can only put this down to my antenatal HypnoBirthing classes which allowed me to really relax and let my body take care of the process.


Six years later I fell pregnant again. Thrilled at the thought of a new baby...... terrified of how he was going to come into the world!!! I was recommended to have HypnoBirthing, which I had in individual sessions.

Due to back problems I was induced early I was on the dreaded syntocyn drip which may not be ideal but I followed my breathing techniques and coped well. Towards the end I was a little scared 29 minutes later I pushed my baby boy out all by myself with no pain relief!!!! the feeling of euphoria came over me it was overwhelming! I was able to hold my baby for an our skin to skin contact it was amazing. 4 hours after I gave birth I was allowed to leave the delivery suit @the hospital which suited me as all I wanted was to get home to show my other little boy.

It gives me great pleasure in telling everyone just how lovely my experience was and gives others hope who are not quite so sure of what to expect.